TRACTATUS "CONTRA LINGUA"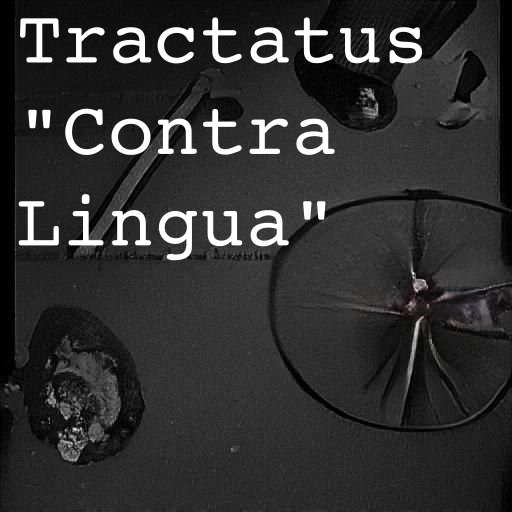 This writing is meaningless. There is absolutely no correct interpretation of these words. Even if you think that you have understood a sentence and the meaning behind it, that you've got me there, you're absolutely wrong. No interpretation can be found. Not even I myself can understand this, as I am barely the author. The writing echoes modern philosophy and texts in general. It creates concepts and conflicts out of nowhere. It is rough and mechanic. It is both highly modern technically and anti-technological. I neither agree nor disagree with any sentence in this writing. All people mentioned there have not been notified and are not responsible for it and all the quotes are likely fictional. In general, it is a genius piece of philosophy. A philosophical disaster and a masterpiece at the same time. I spent less than one day writing it.
You are also free to share this book and republish it in any form.
Chapter 1: The Death of Terminology
Chapter 2: Linguistic Anarchists and Their Philosophy of Celtic Magic
Chapter 3: The Five Ominous Sound Effects or "我がだが島を救うべし"
Chapter 4: The Detected-But-Undetected-Apparatus in action
Chapter 5: I Medina and My Ayahuasco Let Sean Erect a Swat Cat Statue to Mark Your Conformity
Chapter 6: Roasting Open Relationships With the Kids
Chapter 7: The Impervious Narcissistic Propaganda Brainwashing Unit